Zachary Traxler is a Millennial screen printer and business owner that's got custom printing in his DNA. Owner of Traxler Printing, Alma Mater Wear, and several other brands, Zachary is a leader and entrepreneur whose clout is rapidly expanding.
The generational divide in the garment decoration industry is greatly exaggerated. Zachary is an example of this. Sure, he's a Millennial. But his focus on entrepreneurship, quality, customer-centered service, and running a sustainable business over the long term shows how clear his thinking is.
"Make a lasting impression in a world of fleeting and often temporary viral fame." – from Traxler Printing's Story page
Couple that clear thinking with a well-honed ability to execute jobs – while communicating effectively with large-volume clients – and it's easy to see why Traxler Printing is rapidly turning into Ohio's premiere screen printing shop.
What does Zachary want you to know? Don't take part in the race to the bottom in custom printing. Share your work – because it's good, and because it's the best marketing there is. If you're on the fence about an employee that's responsible for growing your business, look at the thing that can't lie: the numbers.
---
How did you get in to screen printing and this business?
Zachary's father Ron started a print shop in 1978 called Kaplan Graphics. They were early screen printers for big-box retailers, focusing on graphic tees with Beach Boys-themed "Surf Ohio" designs. You can read more about Ron's story here.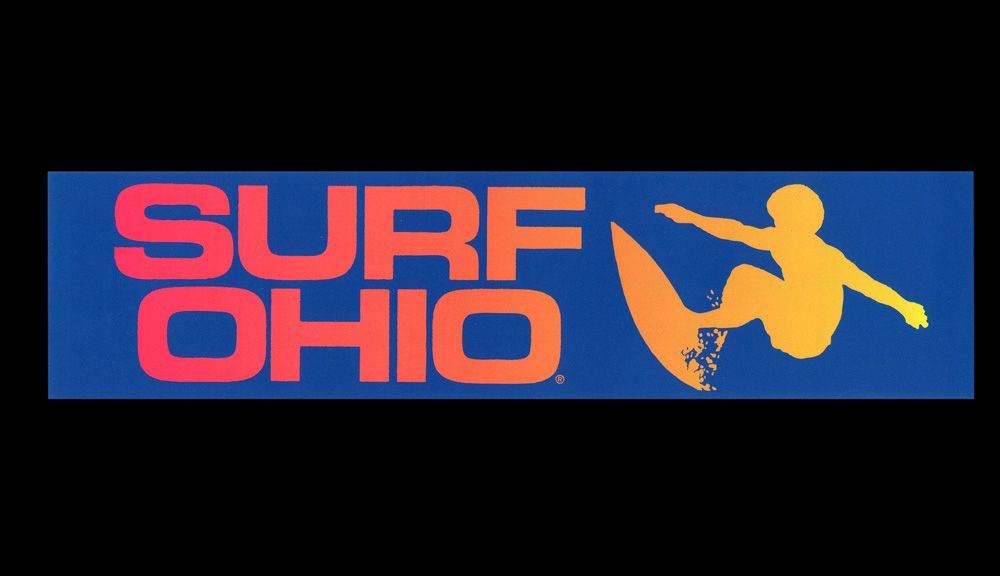 Zachary's parents were never married, so he traveled to Ohio during the summers to visit his dad. Since he grew up around custom printing, he always knew it was an option – but didn't really want to actively pursue it until he'd matured enough to really enjoy the craft.
"I spent weekends learning to print in my dad's shop. Learned to love and hate it as a kid. It felt like a chore. I avoided it growing up, never thought it would be my career. Then I fell back in love with it in my early 20s. Since then, it's just blown up."
What was the most valuable purchase for your print shop in the past year?
Traxler Printing expanded its on-demand printing capabilities last year by adding new direct to garment printers. They also added new large format printers, and even purchased an embroidery machine.
Why the big investment in DTG and large format? For one, they're upgrading "everything in our facility to prepare for an upcoming move in 2019." Additionally, the on-demand model for custom printed goods is becoming increasingly attractive.
If cost were no concern, what would you buy to improve your print shop?
"I wish money wasn't a concern! We're in this battle as to whether we go all ROQ or all M&R. I want as many colors as possible, as many heads, as big a dryer as possible. I want the best."
Bigger, better, more capacity – that's the goal for the immediate future. Deciding which brand of automatic screen printing press to use is (possibly) less important than the decision to push on full-steam ahead toward becoming the most capable full-service printing facility.
What was the biggest mistake you made in the past year, and how did you resolve it?
We asked this question because we wanted to see how Zachary handles the tough challenges that every shop owner faces. What sort of spirit does Zachary have that makes him different than other shop owners?
"I put too much trust in somebody that I thought could handle their job. They had a lot of outside things going on in their life. I didn't realize the negative impact with employee morale, with clients, with missing orders, and different things...we lost a lot of money, but managed to pivot and make some changes for 2019."
What sort of spirit does Zachary have that makes him different than other shop owners? For one, he makes data-driven decisions. He's also willing to course-correct. Taking a look at Traxler Printing's Instagram shows inspirational and aspirational signs posted all around the production floor. This isn't a shop that's hung up on the past.
"We're looking forward. My advice: numbers don't lie. If you're hesitant about what to do with a person in your company, look at the numbers. Execute on those – they don't lie."
Ultimately, Traxler Printing is going strong.They've got lots of jobs and opportunities – they're thriving.
"We're flying. We've got the biggest people in Ohio calling to work with us. So ultimately, it is a lot of good problems created by solving a bad problem."
Who do you look up to in the garment decoration industry?
Zachary recently hired Chad Sims as the VP of business development at Traxler Printing. Chad grew up in the printing industry and has robust connections with premiere brands, manufacturers, and industry insiders.
Chad's connections helped Alma Mater Wear take advantage of official licensing with prominent universities across the United States.
"I'm a person of empowerment. I want my managers to own everything. Everyday tasks. It's theirs. Chad has helped with the licensing side, his long-time experience, and knowing everyone in the industry."
If you could hire someone for a new role in your print shop, what would that role be?
Zachary isn't looking for a printer – he's looking for a leader. Traxler Printing "will always be my business and my baby, but at the end of the day I'm about empowering my staff," he says.
Zachary is task-saturated with his work through 7 different companies (yes, really!) so he's actually looking for the next CEO of Traxler Printing.
"If they're asking the right questions, and putting in the extra hours, and we're all working toward the same goal...and they're executing and doing it well, who knows? That might be the next CEO of Traxler Printing."
Which skills do new screen printers struggle the most with?
This answer took a different tact: there are two parts to hiring new screen printers.
Hiring screen printers with no industry experience.

Teamwork and understanding the entire process. "New hires struggle to understand working as a team – they don't understand why they might be taping screens instead of folding shirts when they were 'only' hired to catch shirts."

Hiring screen printers with industry experience.

Zachary warns that one of the hardest things is retraining people that are used to screen printing a certain way. "From taping a screen to pulling a shirt off the dryer, you must define your processes. You have to help them understand why you do things the way you do in your shop," he says.
What's your screen printing pricing strategy?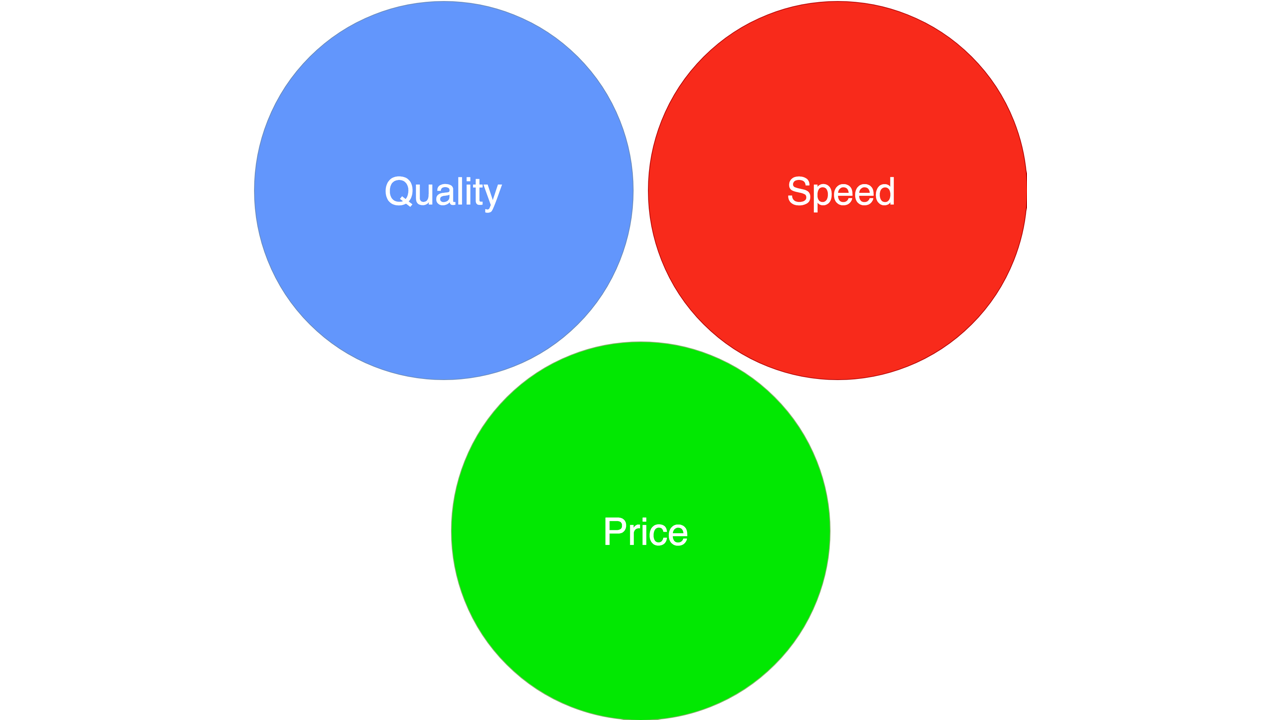 "We probably won't ever be the cheapest. We don't care. We sell ourselves on quality. There's that triangle – quality, speed, price. You get to pick two. With us, you get to pick one – we never sacrifice on quality."
There's a well-known race to the bottom mentality for screen printing pricing. There are still lots of ways to compete other than price.
But when "one of [your] largest clients is killing [you] with crazy low asks," you've got to make a great case for why your prices have to go up.
"We built out pivot tables with all of our costs. Ink, overhead, labor – this is what we spend. We defined everything based on their common jobs. We agreed on a price that was four times what they were paying." That's not an easy conversation to have with a customer that makes up a lot of your revenue, but the result was great. The customer actually started sending Traxler Printing more jobs. Now, "morale is up. People are getting raises. We're making more money and putting out super awesome work."
Quality first, coupled with clear and honest communication. That's a winning screen printing pricing strategy.
How has your screen printing pricing strategy changed?
What's not changed is keeping their costs low for equipment and apparel. "It's important to buy your apparel and equipment right. We do millions of dollars a year and are still on Craiglist looking for ink and presses," Zachary says.
They're buying used screen printing equipment and negotiating with vendors for lower rates on garments.
"We buy a lot [of garments]. So we do a lot of negotiation with distributors. They see our numbers doubling every quarter, every year, so they're ready to negotiate."
What's your most successful sales channel?
Who's your target market for custom printing?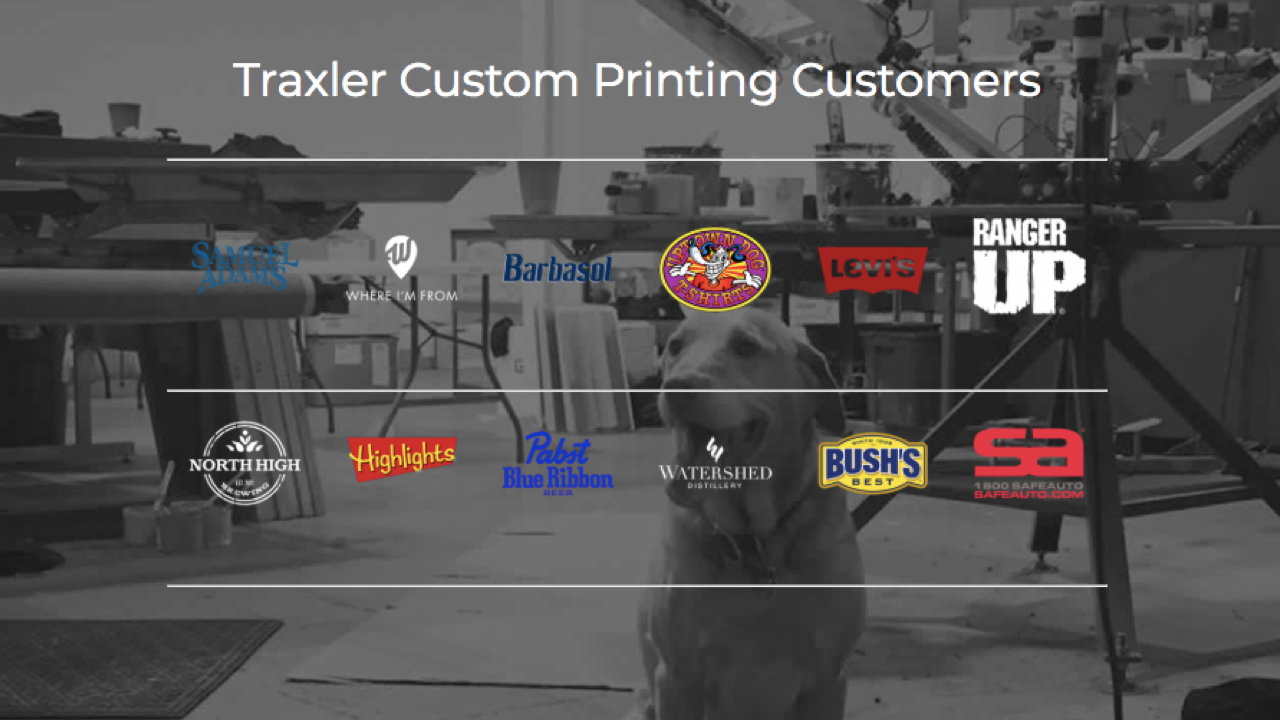 Traxler Printing is shooting for the big jobs.
"Retail. We're ramping up special-need printing. Stacking HD prints, in-house flock, on-press foil … all the hard shit no one wants to do, that's what we're targeting in 2019."
Typical Millennial hubris, some might say. But it sounds like an ambitious goal to match Zachary's ambition.
---
A huge thank you to Zachary Traxler for sitting down with us at ISS Long Beach and discussing his growth over the past year in his print shops.
This is the third in a series of interviews with high-profile screen printers and shop owners. We've asked them for insights into growth, hiring, printing, pricing, and production. The level of truly valuable information in these interviews is astonishing.
Legenary Scott Fresener literally wrote the book on screen printing t-shirts.
Rick Roth printed tens of millions of t-shirts. Learn what he's thinking about.
Be sure to watch our YouTube channel for the latest videos and interviews!
We'll publish a new interview next week with another expert. Stay tuned!